The largest Slovenian HI hostel Pod Voglom has prepared an excellent offer for all those who would like to spend the change from spring into summer or the colorful autumn in the quietness of the lake surrounded by mountain peaks. The offer includes overnight accommodation and countless opportunities for sporting activities.
For a special price of 60 euros per person you can book a three-night stay that includes breakfast, as well as a four-hour bike rental plus a one-hour paddle board rental, so you can explore the lake and enjoy the views of the surrounding peaks. You'll also receive all the necessary information about the best cycling and hiking trails, ranging from flat terrain to real mountain trails. One of the most popular trips is to the Savica Waterfall and there are numerous mountain pastures spreading out over the lake where you can still try homemade dairy products. Bohinj offers plenty of opportunities for new adventures, be it sports or relaxation. The offer is applicable between 1 May and 30 June and between 1 September and 31 October.
Hostel pod Voglom is located in the middle of the forest on the shore of Lake Bohinj. It's a hostel that offers both relaxation and leisure activities. A part of the hostel is occupied by Pac Sports Outdoor Center that offers bike and boat rentals. It organizes various activities for its guests, from water sports that include boats to paragliding and climbing. There are many opportunities for solo hiking on countless trails and visiting neighboring villages. The famous Lake Bled can be found nearby. The hostel is suitable for families, groups, and solo travelers. It has a playground and a picnic area.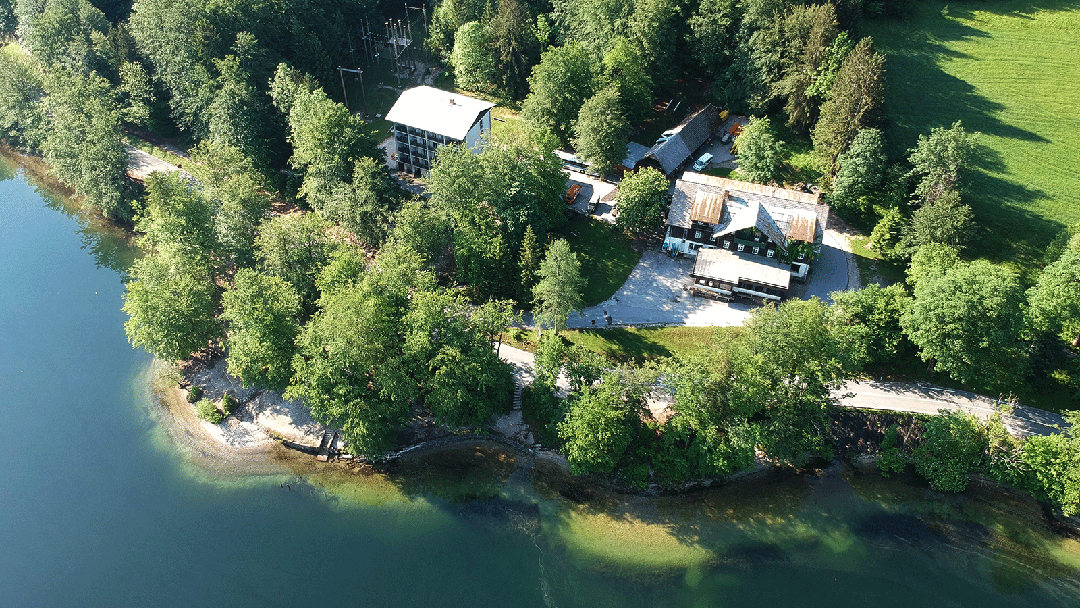 Hostel pod Voglom looks forward to welcoming you with the amazing offer between 1 May and 30 June and between 1 September and 31 October. All you need to do is book your stay and go on a well-deserved holiday.