It was questionable whether we would manage to get to Triglav, our highest mountain on 10th and 11th of September 2016. 120 years of mountain hut celebration happened in that weekend and we found out that we will not get any accommodation under Triglav, we decided to climb it next year and make our way to Škrlatica.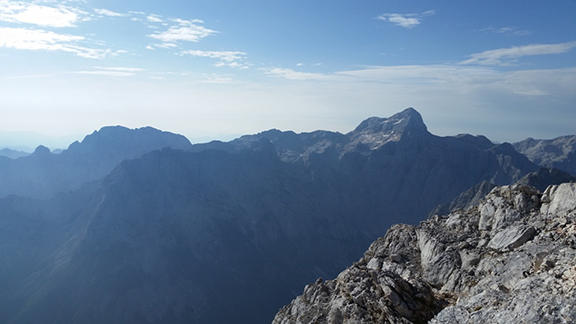 We arrived to the valley Vrata with a stop in Bled. We couldn't resist the famous Bled cream cake and a cup of coffee in the
Youth Hostel Bledec
. We found an accommodation in Aljažec dom, right on the foot of our mountain Triglav. It was very crowded, people were going to climb Triglav in the morning and attend the celebration.
Our night was short, but it was good to wake up at 3 in the morning and prepare for our climb towards the queen of out mountains and the second biggest mountain in our country. With our head lights we went to the forest and carefully chose our step to the top, which was about 6 hours away. When we rose above the forest level, we were greeted by a wonderful starry night. We rested in peace and quiet and admired the beautiful stars above us.
The hiking path is very well marked, it runs through the forest, then goes into slopes, which are covered with pines. A little higher we came to a crossroad and turned right (we turned left when we were returning and came to a cottage where we could admire Triglav) and after crossing a scree slope we were admiring the new day. Every sunrise in mountains is something special. Wonderful and unforgettable.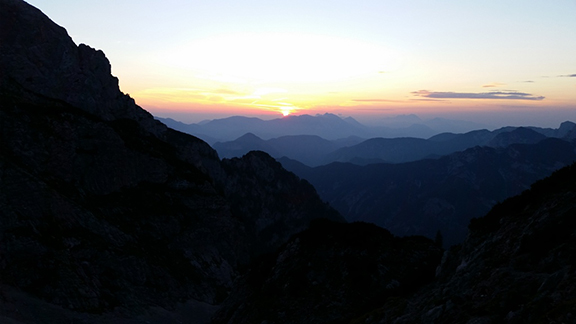 Dazed by the beauty of nature we went on and we were slowly closer and closer to the top of the mountain. Soon we came to another crossroad in Zadnji Dolek, rested a little and moved to the scree. We were patiently rising and then entered the wall. The path is very well protected with wire ropes, you have to free climb only here and there. Somewhere along the path we met climbers that were going down because they were early enough to enjoy the sunrise on top of the mountain. The peak was expecting us and greeted us. It wasn't crowded and we could admire the beautiful view. We watched Triglav and we were glad that we chose Škrlatica because we really enjoyed the climb and we also enjoyed ourselves when we were going down, refilling our batteries.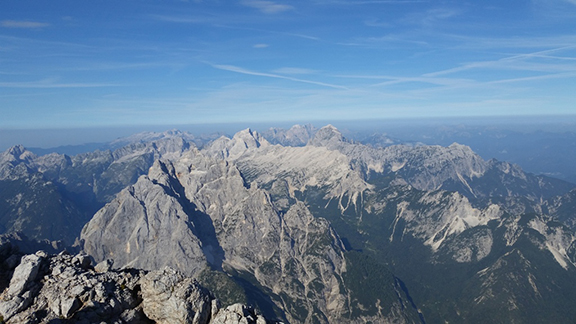 There's a cross on top of Škrlatica from 1934, which was put there in memory of every dead climber in our mountains. Sandi Wisiak gave the idea for this cross. He was injured in Rožca and promised that he will put a cross on top of Škrlatica if he fully heals. He healed but was buried under an avalanche in Planjava and his friends from the club Skala realized his idea. The cross was teared down in 1953 due to political views but was put up again in 1996.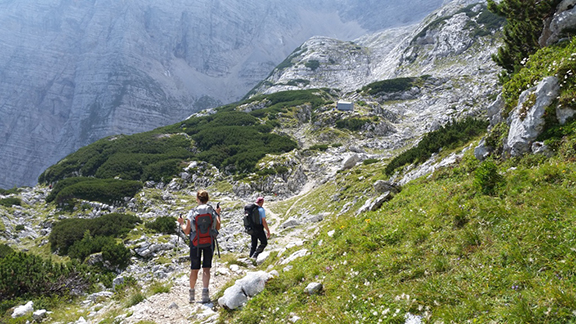 When we were finished enjoying the view, the peace and everything else, we went back down. Carefulness and security came first. We met more people while going down and chatted with them a little. It was nice. We stopped at the mountain cottage Bivak IV and continued our way to the valley Vrata. A wonderful, unplanned and unforgettable climb still brings smiles on our faces and I wish that it would remain so. I hope that we still uncover treasures that are purposed to all of us.