Hostel Stayokay in Rotterdam is something special. It is located in the renowned building Cube House, a work of famous architect Piet Blom. Cube House truly is in shape of a row of cubes. But because we said it is something special, the cubes are standing on a vertex. The idea of the architect was that people get the feeling that the cubes are a forest in the middle of a city. The cubes (houses) are representing trees. The pillars are trunks and between the houses are atriums, which give a sense of being outside of the city.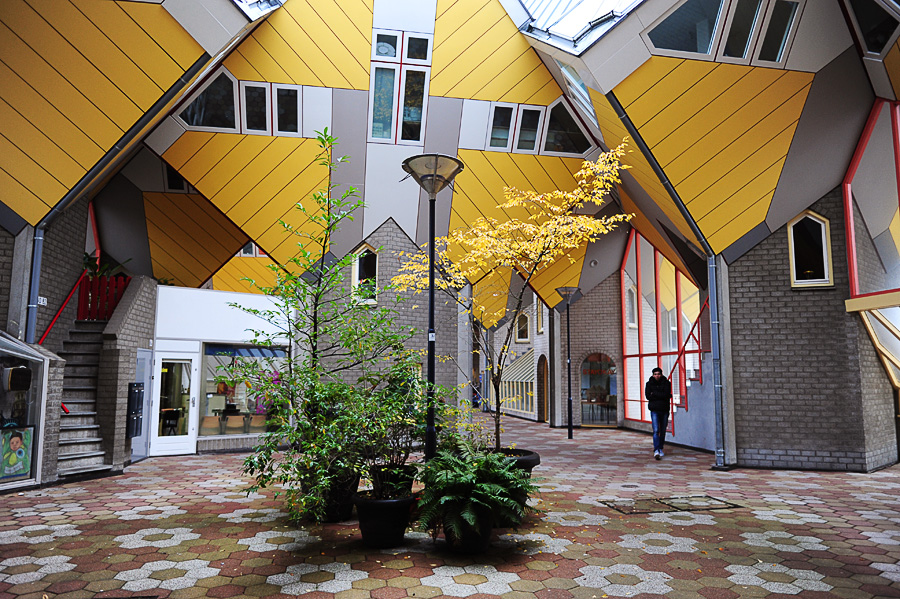 There are 40 cube houses, two are larger, named super cubes and the others are smallers, big enough to fit one apartment in them. In one of the super cubes is the
hostel Stayokay Rotterdam
, which completely amazed us. The architecture and the outside looks of the hostel is, of course, amazing. But the interior is also amazing, which can be seen the moment you step into the reception and in your room. The cube is so big that you don't get a feeling that you're in the cube. The higher you go, the more you start to realize when the roof gets steep and the walls are inclined. Our room was on the top floor and above the street with a view at the modern market and the train station. The room is very well furnished, despite the shape of it. The beds are put where the walls start inclining and the roof window gives a lot of light and offers an amazing view at the city and at the other cubes. The view and the openness of the space really charmed us.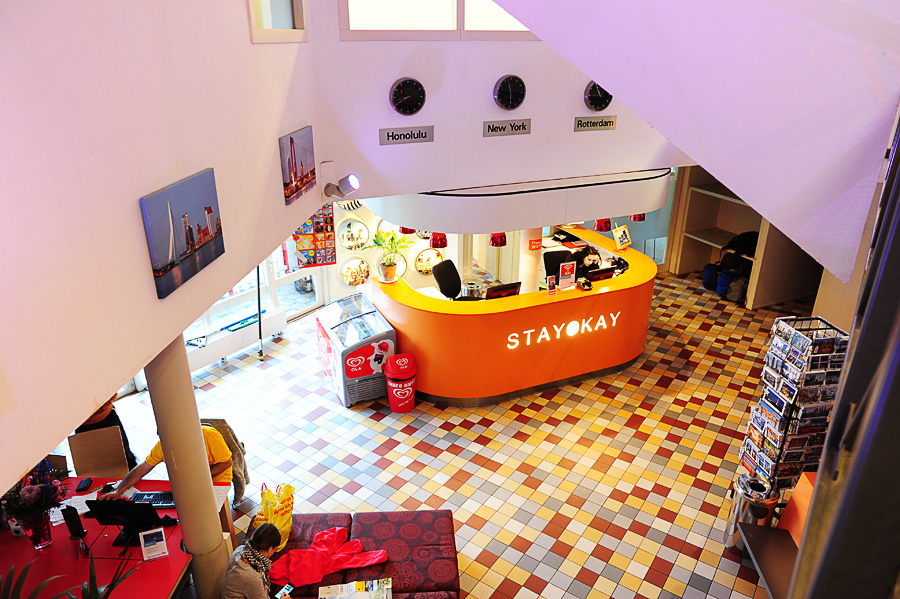 The hostel is also perfect to stay in because of its location. It is located near the Rotterdam Blaak train station. It is perfect for everyone who come to the city by train, because there are just a few metres separating you from your bed in the cube house. It's a great starting point for everything else as well. The hostel is close to the city centre and you can walk to every important attraction.
The breakfast is also delicious: there are many choices, the food is good and they also take care for people with allergies. You have a choice of regular bread and a gluten free bread without any additional expenses.
Stayokay Rotterdam hostel also has kind and fun staff who take care for the friendly atmosphere in the hostel and they're also a real treasure of knowledge – they know where you can eat and drink cheap, what to see, where not to go at night... this and so much more.
Without thinking twice, we can say that this is our favourite hostel.