We were looking forward to this day for so long and thought it would never come. Katja and Kaja, old friends, have never been on a real trip before, a short or a long one, whatever you may call it. The path didn't take us far, we still are just poor students, but it seemed like a real adventure. Our first destination was Ljubljana and on the second day, Postojna.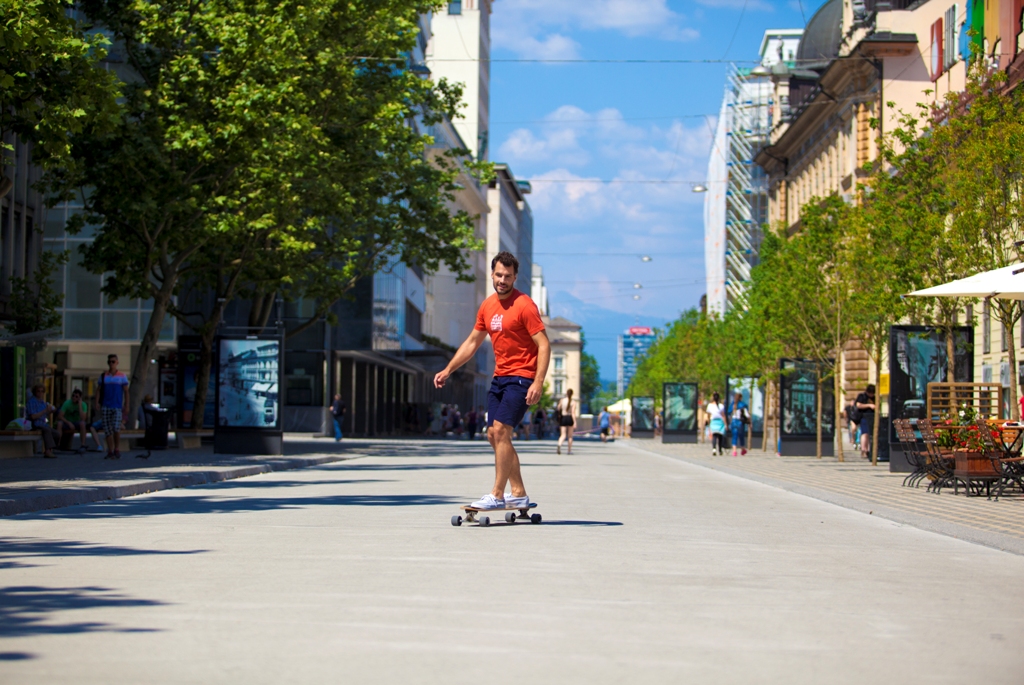 You might've heard of Ljubljana, the Slovenian capital. It is a beautiful city, full of life even when it rains. And the rain was waiting for us too. I know I shouldn't say that Ljubljana is beautiful, because I'm from Maribor, the biggest Ljubljana's rival. But still, it seems like Ljubljana has it all. The culture, the fashion, the shops and the green parks. What more could you wish for? Well, maybe for a better weather but that would be too good, right? Because it was slightly raining and because we were optimists that it will stop, we got a cup of coffee before we could truly explore Ljubljana. We went to Slovenska hiša where you can get a Turkish coffee, served in a Turkish coffee pot with nice cups. Of course they offer so much more. Slovenian breakfast, cold cuts and other delicious things. After coffee, the rain still hasn't stopped so we decided to visit the museum of illusions. There's a reason why there's so much hype around this museum. We played in infinity room, we were spinning in VORTEX tunnel, climbed on the ceiling and saw how one of us got really big and the other really small. The low entrance fee is a cherry on top so you really must visit it. After a couple of hours of laughing and optical illusions, we took a walk through the city. Ljubljana is surrounded with Jože Plečnik's architecture, the most famous Slovenian architect. Triple bridge, market, Prešeren Square and National library are just a few of the gems, discovered by a traveller, simply walking through the city. We said hello to Prešeren (Slovenian's greatest poet), continued our way over the bridge to the city hall and window shopped. We did a circle path to the parliament and the library and then back to the walking zone (which surrounds a big part of the city centre, which is definitely a plus).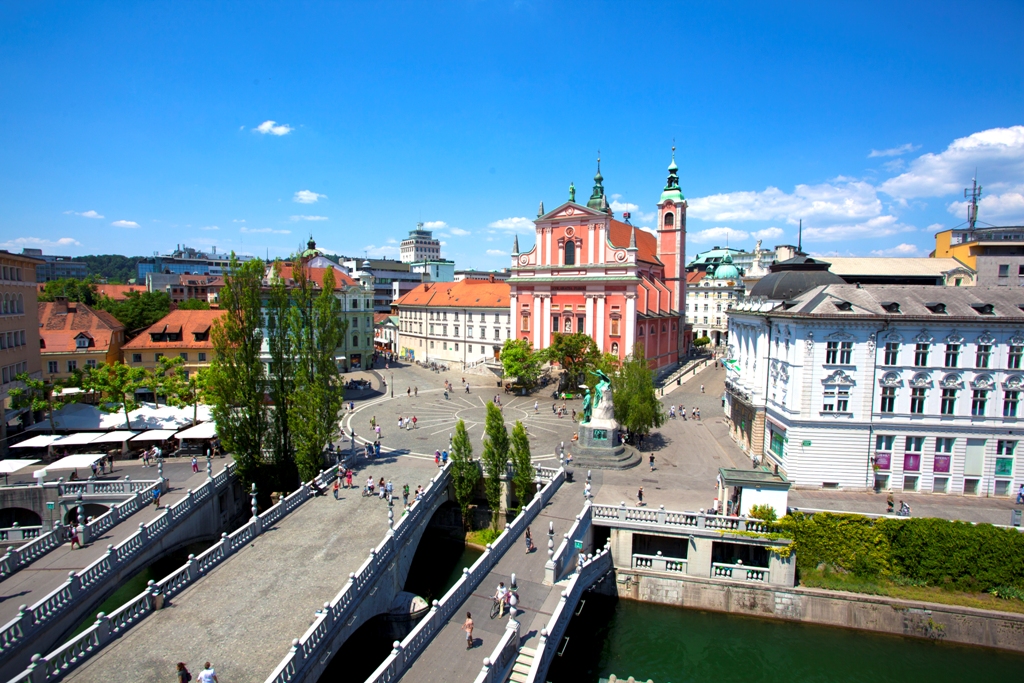 The whole time we were admiring the Ljubljana castle and simply had to climb to the hill above Ljubljana. You can go up with a funicular railway and be on top of the hill in a moment but we decided to do something for our bodies and walk to the castle (important information – don't have lunch before as it will be harder to walk up the hill). After long minutes of heavy breathing we reached the top. The castle was mentioned in 1112 but was reshaped quite a few times. It was enlarged in 15th century, a century later they added some objects and in the beginning of 19th century, they got a penitentiary. The municipality of Ljubljana bought the castle in 1905 and inhabited the castle. People stayed there until the sixties. Today the castle joined new and the old – a modern looking restaurant was added, which adds a certain something to the castle. We visited the castle because of the view. The panoramic platform always awards you with a beautiful view, in rain and while it's sunny. A few selfies later and a quiet gaze on Ljubljana, we decided it's time for our next destination. It was faster to go down the hill (who would've thought?) and we were walking by Ljubljanica river in no time. We continued to Trubarjeva street, past the antique shops and the hanging shoes. Do you know why you can see hanging shoes on this street? The first shoes that were hanging off the electric wire were pink shoes and a talk about them in a bar gave them an idea to get rid of shoes in this way. Of course there are a lot of stories about these hanging shoes. They also say that tourists were throwing shoes on the wire, which would be a sign that they will return to Ljubljana again. Well, we kept our shoes on our feet and still decided to come to Ljubljana again. Maybe it will give us nicer weather.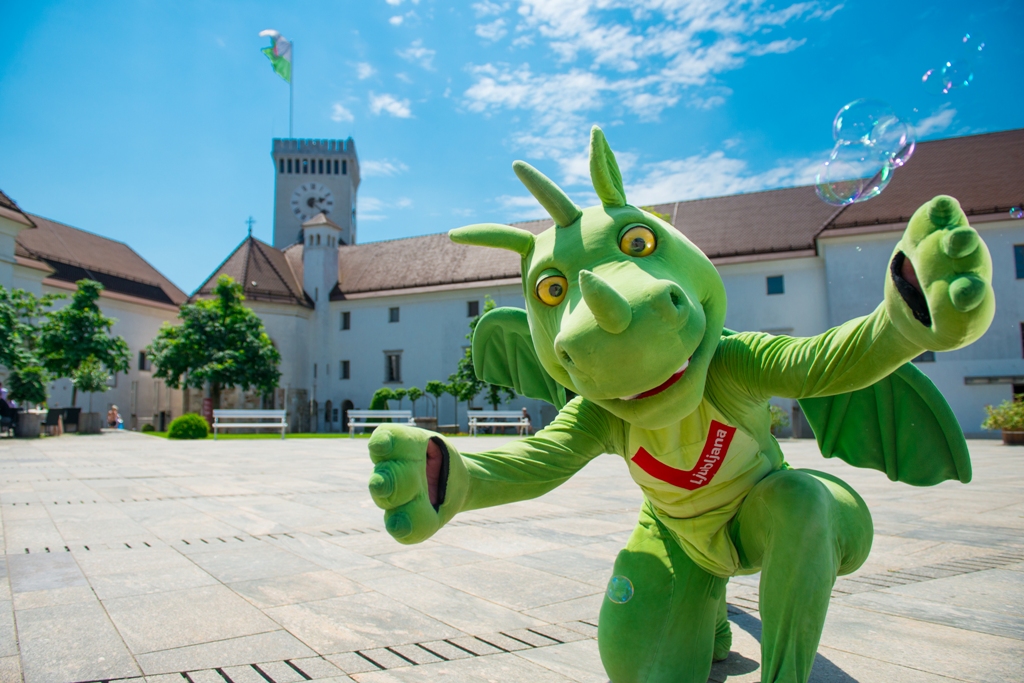 Our next destination was Postojna, but I'm sure you already
read
about that...
If you don't make a mistake like we did and go to Ljubljana for several days, the city is offering you some cheap and comfortable hostels. In the city centre, you will find
hostel DIC
, which is offering accommodation in the summer months. Then there is
hostel Tresor
, which is almost on Prešeren square; by Tivoli Park is
hostel Vila Veselova
, 600 metres away from the city centre is
hostel Tabor
and a little outside of the centre is
hostel Ljubljana
, which offers a great opportunity to shop, as it is next to the shopping centre.