Maribor is the city, where I study and where I walk every day on my way to the faculty or to a friend. It was an inspiration for many Slovenian writers like Drago Jančar, Tone Partljič and Jože Snoj. But do we ever really look around and see its beauty? What is this beautiful Slovenian city hiding?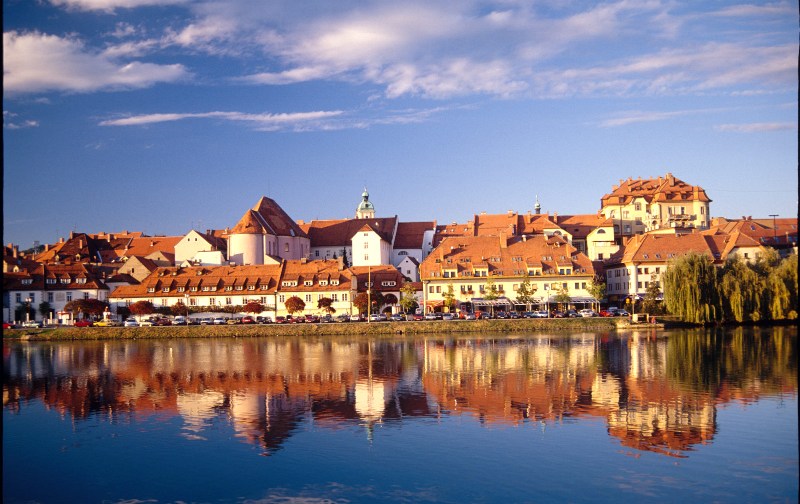 Marchpurg or Border Castle
Pohorje and Piramida are two hills in Maribor which attract sports enthusiasts and they both offer a magnificent view on Maribor. On Piramida there was un Upper Castle Marchpurg or Marburg which in translation means border castle up till 1874. It was built in 11th century to protect Maribor against Hungarians but it was burned down in 1528. It was restored years after but was demolished again in 1790. From the remainder of material they built a stone-pyramid that gave the hill its name. All that was left of the castle were a ditch and a water well. Before the name Piramida the hill was also called Mons Castri and der Purgperg.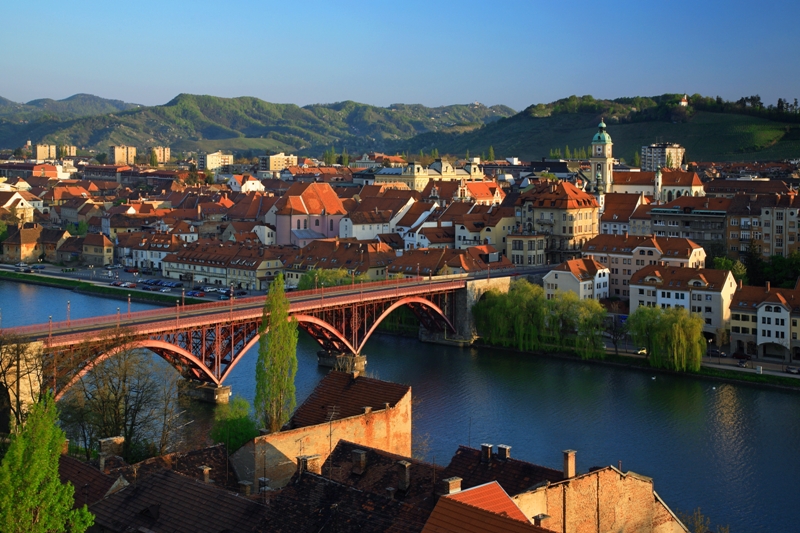 Scherbaum's Electric Light
You may have walked past the National Liberation Museum but haven't noticed. The museum can be found in a villa that was built by family Scherbaum in 19th century. Karl Scherbaum was a renowned entrepreneur. His father was a comb-maker and it is also interesting that his father was the first Slovenian who lit 36 electric lights in his mill and only four years after Edison invented a light bulb on 4th of April 1883. In 1888 people from Maribor got their first electric public street lightning in Slovenia in honour of Franz Joseph I from Austria who visited Maribor in this year. On the fence of the museum you can find many more interesting facts of this museum. On its garden there is an installation where you can speak into a microphone and the system will transfer sound into light. Some exhibitions are there every day of the year like Industrial Maribor in 20th century, Maribor is Ours and so on. All exhibitions focus on Styria and Maribor and soon we will see an exhibition, dedicated to World War II since we celebrate 70 years from its ending. Did you know that there is a castle in the centre of Maribor? It is not on a hill though like other castles since there were two castles built in Maribor - un upper and a city castle. In the castle we can find a regional museum that isn't meant only for exhibitions but for concerts, lectures and meetings so there are a lot of interesting things happening in Maribor. It is also interesting that you can find exhibitions online so we can browse them at home.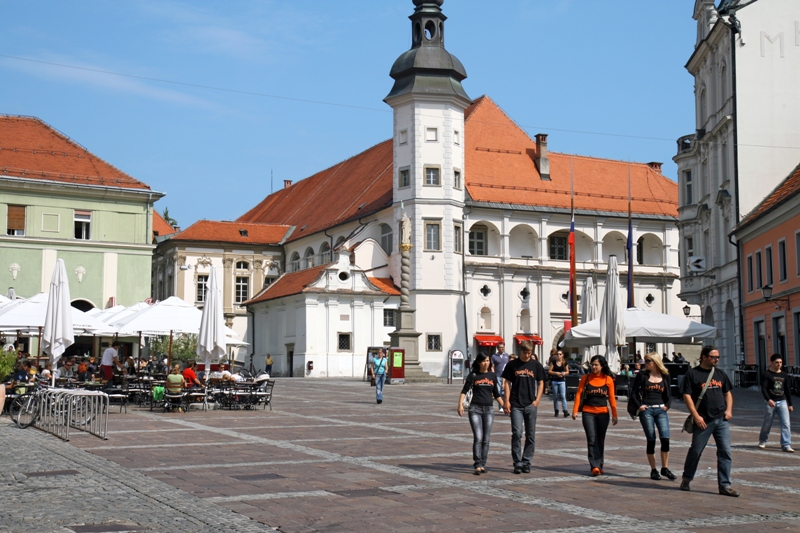 Meeting Point for People from Maribor
If you talk to someone from Maribor, they all know where to meet when they say "Kodžak". The big monument in the middle of Liberation Square is named Kodžak. The name was built after the popular detective series Kojak that was played in that time, the look of the monument is similar to the bare head of Telly Savalas, the main actor in the series. The Copper monument is officially named a monument of People's Liberation Army and was built to honour the rebels and hostages during World War II that were sentenced to death and are carved into the monument with a goodbye letter of Jože Fuks.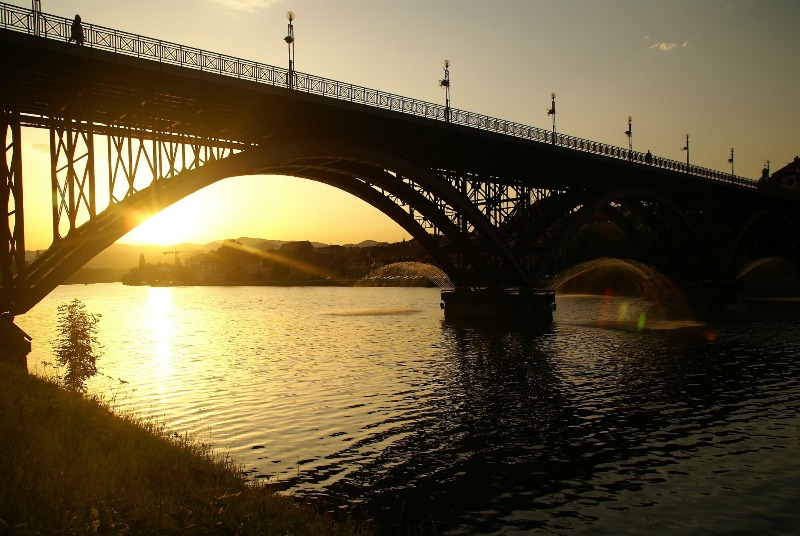 Romance by the river Drava
Lent is a popular tourist destination because of many coffee shops, restaurants and clubs. It is also the most magical and oldest part of Maribor where you can find lots of attractions. In front of The Old Vine House there is the oldest vine in the world which is 400 years old and is part of the Guinness Book of World Records as the oldest vine in the world that still grows grapes. In the Old Vine House you can also find a museum and there is an anthem recorded in its honour.
HI Members have 10 % discount
on wine tastings in the
Old Vine House
so a visit is a must. Judgment Tower in Lent has protected southwest part of the city but today there are many concerts happening in the tower. Here is also the Water Tower where they don't serve water but delicious wine. If you want more after the visit, you can also take an rafting educational path that runs through Koblar Bay to Maribor's Island or go rafting on the river Drava. There is also a Jewish Quarter on Lent and Jewish Square that is home of many galeries and exhibitions that are mostly free.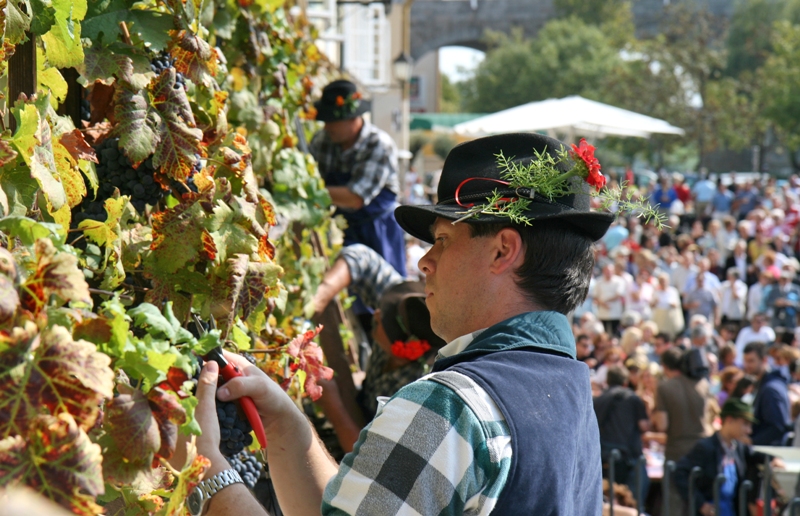 Biking in Maribor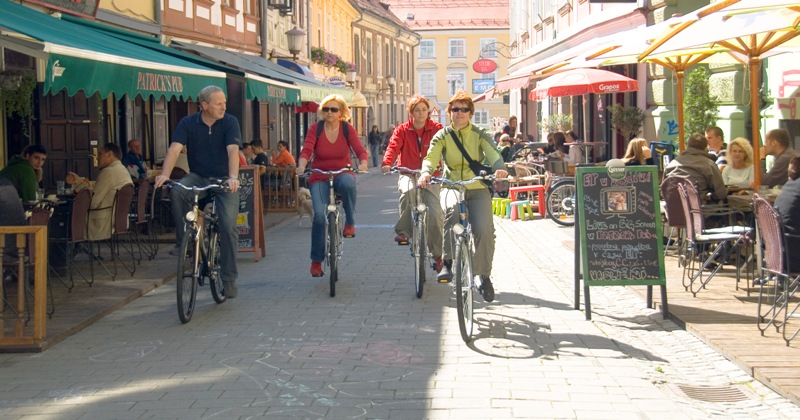 Hostels in Maribor
The city is small but it has three great hostels.
Youth Hostel Pekarna
is on the right side of Drava river, next to park Magdalena but still close to city centre. It is a part of youth-cultural centre Pekarna so there are events happening almost every day and is therefore a great accommodation for the young, striving for fun and culture. If you will decide for
Uni-Hostel
, you will be right in the city centre. In the same building there is also hotel Orel for better orientation. Around a 10-minute drive from Maribor, in Ruše, you will find
Youth Hostel Ruše
that is in a more peaceful city and a haven for sports enthusiasts. In around 100 metre circle you will find sport grounds for inside sports and outside sports.